Gym room
This room provides you with all the of cardio machines you could ask for, simulating everything from running to riding and even kayaking. For your strength there are a wide variety of weight machines and free weights.
At all times there are Fitness Instructors on the floor, ready to assist you in your workout, from doing an assessment, writing you a programme or just motivating you through that last rep
Top of the range televisions and music will be available to help the time pass as you cover the distance
If you need an extra push then we have Personal Trainers ready to provide this - they will stay with you through your workout to help keep you focused, using right technique and pushing you to the last moment
Challenges: throughout the year we will provide the chance to train as a group or individual to complete a goal, such as running a half Marathon.
MYZONE.
Myzone is an accurate fitness tracker and online social platform that rewards effort for all physical activity, helping more people around the world to feel good about exercise.
Grey, Blue, and Green zones of Myzone heart rate training
The grey, blue and green zones are best-suited to warm ups, low intensity movements, meditation, flow exercises, strength and conditioning work, and cool downs.
These zones are also vital to determining your ability to recover during more intense workouts.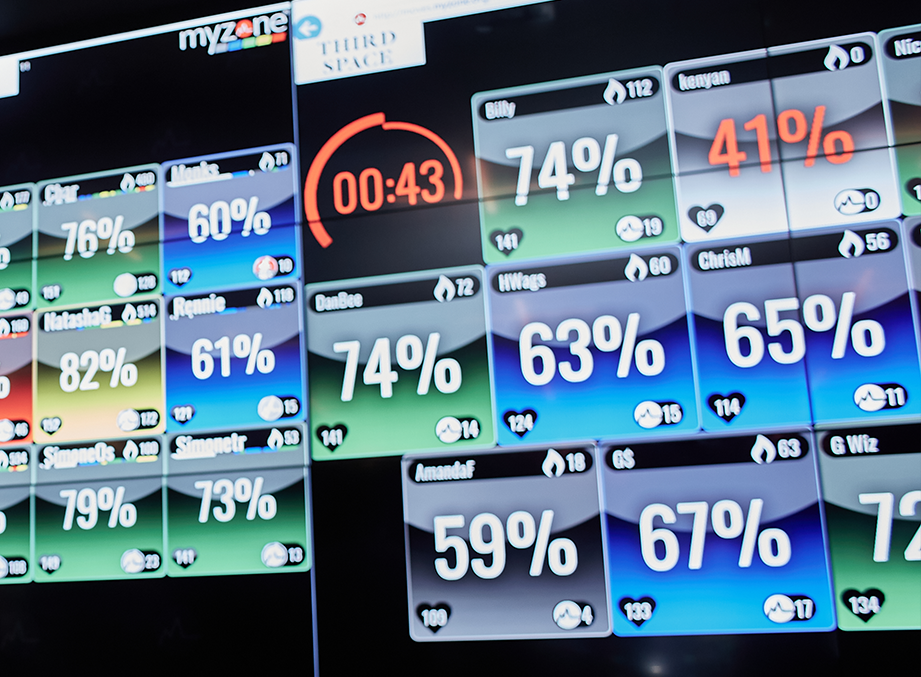 Red and Yellow zones of Myzone heart rate training
The yellow and red zones come into play with high intensity physical activity and cardio workouts. Whether you're running, performing plyometric movements, taking a spin class or interval training, pushing yourself into these zones will burn more calories and earn more Myzone Effort Points.
Most people shouldn't be aiming for the red zone with every workout. Nuances between the different zones are much more beneficial to your wellbeing than trying to max out with every movement.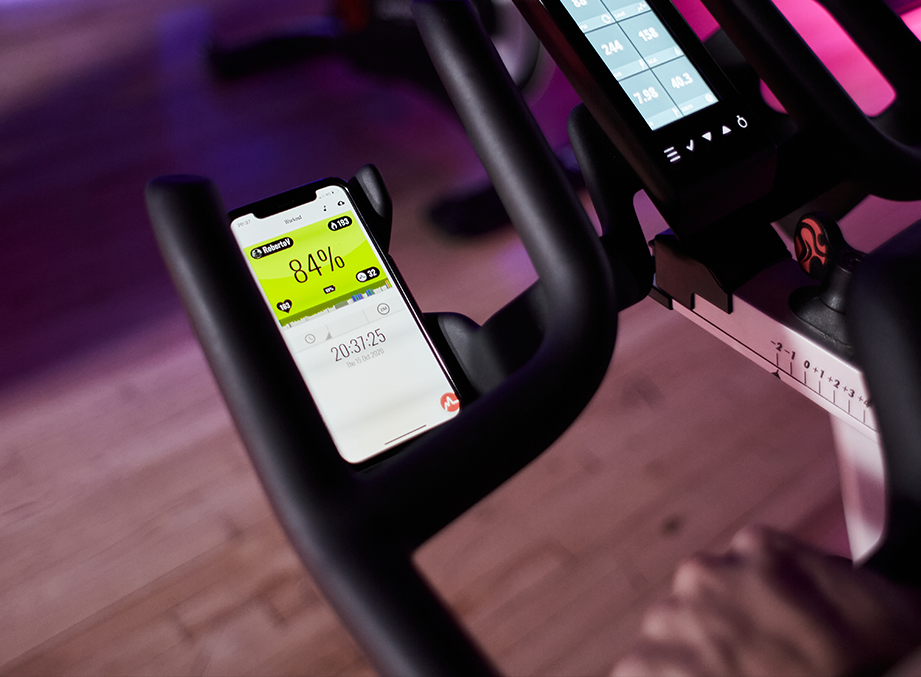 MZ-3
The award-winning original, with extra connectivity and a memory boost. Track your heart rate and effort anywhere, collect MEPs and plug into a community that works hard to feel good.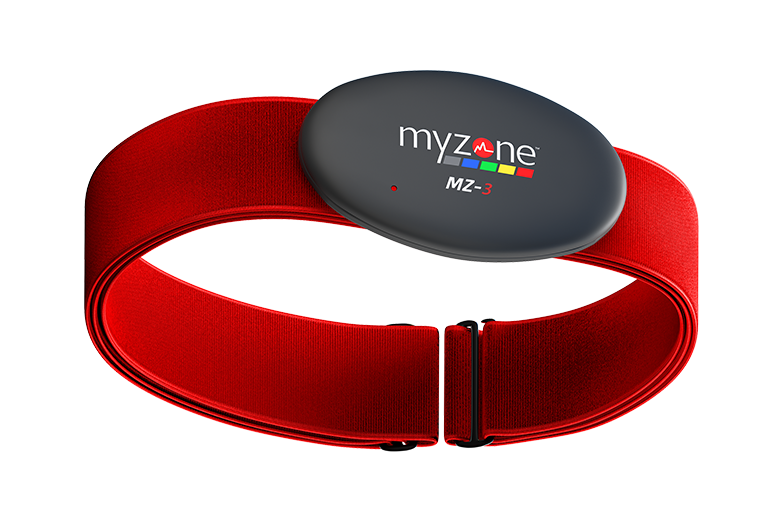 MZ-1
Built for a studio setting, the MZ-1 is competitively priced for club and gym operators. Perfect to bundle in for new customers, the MZ-1 offers the full Myzone experience of fun, fair fitness.
Prefer to exercise outdoors, phone-free? The MZ-Switch is a better choice, with built-in memory and better connectivity.